Explore Web3 with the New, Disruptive Docu-series: The Blockchain Life
Insight TV & MContent Premieres New Series Revealing the Rise of Blockchain Tech, Crypto, NFT's, and Decentralization.
November 15, 2022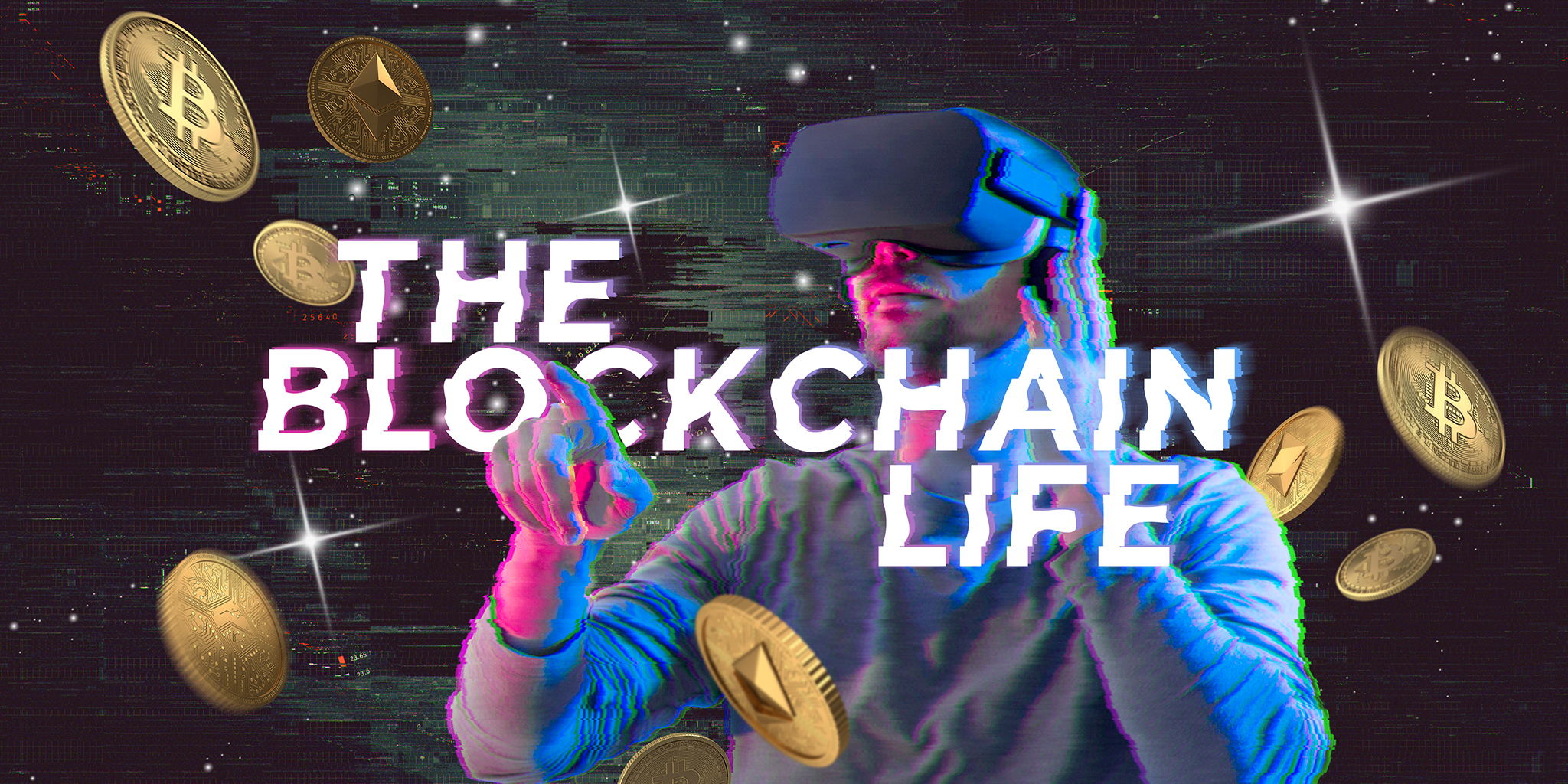 (15th November 2022 – Amsterdam) Insight TV, a leading millennial and gen-z global broadcaster, distributor and channel operator, today announces Blockchain Life (7 x 25'), a pioneering docu-series co-produced with MContent and Villain Studios that explores this booming new technical revolution. Set to launch on Insight TV's global network of channels in December 2022, The Blockchain Life is a seven part series covering NFT's (Non Fungible Tokens), the Metaverse, Crypto, and Decentralised finance. 
Recent events such as El Salvador making 'Bitcoin' a legal tender and NFT's selling in Sotheby's are evidence of the new Web3 revolution. The Blockchain Life uncovers the real stories behind the pioneers leading this new technological world, and the series explores how industries, nations, and people around the world are being redefined. 
The Blockchain Life sheds light on the recent SEC vs Ripple saga, the use of blockchain in gaming technology, and the future of the Metaverse. According to Mark Zuckerberg, who changed Facebook's name into Meta, it is "the next frontier" of the internet, and analysts describe it as a virtual universe that blends aspects of digital technologies including video-conferencing, games like Minecraft or Roblox, cryptocurrencies, email, virtual reality, social media and live streaming. 
Insight TV's The Blockchain Life is co-produced with MContent and Villain Studios and will premiere in December 2022 across Insight TV's network of global channels available on over 175 platforms in 54 countries. 
Michael O'Connor - VP of Production, Insight TV.
We're thrilled to partner with MContent and Villain Studios on this project. MContent's innovative content ecosystem and unique perspective is very exciting to be a part of. With The Blockchain Life, the great team at Villain Studios have produced an exploration of cryptocurrencies which we believe our audience will find fascinating.
Phil McKenzie Chief Content Officer - MContent, says:
MContent are focused on producing, commissioning and acquiring premium documentary series and features that resonate with Gen Z. With this in mind Villain were the perfect creative partners to bring this fun and insightful series together. Thank you to our friends at Insight TV who made the whole finance and commissioning process quick and easy. We look forward to continuing our relationship with both in the coming months and years.
 -ENDS-
Contact
NOTES
Episode Guide:
Episode - 01. El Salvador VS The World Bank 
El Salvador has become the first country in the world to make cryptocurrency Bitcoin a legal tender. The administration adopted bitcoin as an official currency, running in parallel with the U.S. dollar. Financial institutions like the World Bank and IMF, however, are worried that this step could destabilize financial markets everywhere.
Episode - 02. The NFT Phenomenon
The popularity of NFTs, or non-fungible tokens, exploded in popularity last year. A non-fungible token, or NFT, is a unique, irreplaceable identifier created by an algorithm: a distinct barcode for a digital piece of art or collectible, made possible by blockchain technology. Memes of apes, cats and penguins are bought at high prices so that their owners can be part of online NFT-communities. And they are especially booming in the art world, where digital art in the form of NFTs is becoming more and more popular among crypto-enthusiasts and artists alike. 
Episode - 03. The Mystery of the Metaverse
In the metaverse, people from all over the world will use avatars to interact with digital assets and even physical objects via augmented reality. As many companies are trying to get a piece of this metaverse, there are still a lot of challenges ahead, such as how to make sure that all these different platforms are compatible with one another.
Episode - 04. Unecxpected Rise of Cryptocurrency Exchange 
See the world's largest crypto-exchange, generating at least $20 billion of revenue in 2021, almost triple what analysts expect Coinbase to collect for the same year. 
Episode - 05. Blockchange
Gaming has been at the forefront of blockchain technology, but recently another interesting development has been taking place in the space: in low - income countries playing crypto -games has become a way for many to earn their income. Especially in the Philippines, people who have lost their jobs during the Covid pandemic have turned to the play -to -earn economy. Here, whole communities now spend entire days on their phones playing with Pokemon -like figures in the blockchain game 'Axie Infinity'.
Episode - 06. The Alternate Economy in Nigeria
The crypto market in Nigeria is booming. Estimates show that of the top 10 countries for trading volumes, Nigeria ranked third place after the US and Russia in 2020. As unemployment levels in the country are rising and Nigeria's currency faces devaluation, crypto trading has become especially popular among young Nigerians looking for better opportunities. There has been a rise of fintech start-ups and cryptoplatforms, making the country an interesting place for investors.
Episode - 07. Ripple VS SEC Saga
On December 22nd 2020, the United States Securities and Exchange Commission [SEC] filed a case against the company called Ripple Labs for the sale of a digital asset called XRP, claiming that all sales are unregistered securities issued by the company Ripple. Shortly after, the price of XRP, the 3rd biggest cryptocurrency at the time, collapsed.
ABOUT
Insight TV
​Based in Amsterdam and with offices in New York and Los Angeles, Insight TV is a global channel provider, content producer, distributor, and format seller. The company operates a linear channel Insight TV, which is also distributed through Smart TV and OTT platforms as well as via www.watchinsight.tv SVOD. Insight TV also operates and distributes a suite of digital channels, including the millennial lifestyle channel Insight TV, short-form content channel INBITES, action sports channel INTROUBLE, science, and tech channel INWONDER, and nature and wildlife channel INWILD, which is a co-venture with Off the Fence. Currently, Insight TV channels are available on more than 120 platforms across 53 different countries in 12 languages. Specialising in story-driven content for millennial and Gen-Z audiences, Insight TV's original programming seeks to connect global communities through authentic voices and global influencers. Insight TV has partnered with prestigious global brands and broadcasters such as BBC Three, Red Bull Media House, G2 Esports, VICE Media, BT Sport, and others to co-produce series filmed around the world. All content is filmed in vivid 4K UHD HDR and is available both in 4K UHD and HD to MVPDs, OTT, and mobile video platforms.
MContent ​
​MContent is the World's First Fully Decentralized Watch2Earn Content EcoSystem that is backed by Gargash Group as the lead investor. Designed to convert content viewers into content owners, the first-of-its-kind web3 video streaming platform enables crowdfunding of film production and capital-intensive content creators using Cryptocurrency, NFTs & Blockchain, as well as being the pioneers of web3 cinema with their Cineverse (Cinema in the metaverse). In the past one year the project has seeded, funded and curated more than 40 film & TV productions through its self-sustaining ecosystem.
The MContent platform now has almost 1.2 million registered users from across the World with more than 100,000 user generated videos populated as well as a collection of MOriginals & premium exclusive content available for streaming on the app & web platform. ​ Over 500 leading content creators from across the world have already signed up to be a part of the MContent revolution, and many influencers continue to join. MContent digital currency is available on the Binance Smart Chain (BSC – BEP20) and Ethereum (ERC20) trading on more than 7 leading exchanges.
Villain Studios
​Villain Studios is an Amsterdam based, full service, independent production company that creates premium, long-form content, inspired by immersive storytelling and compelling visuals, across every genre and platform designed to entertain and inspire.