Hudson Yang, US TV Star, Chases Culinary Dreams in Order Up!
New series from Insight TV and Beach House Pictures, celebrating Asian American culture and food.
May 18, 2023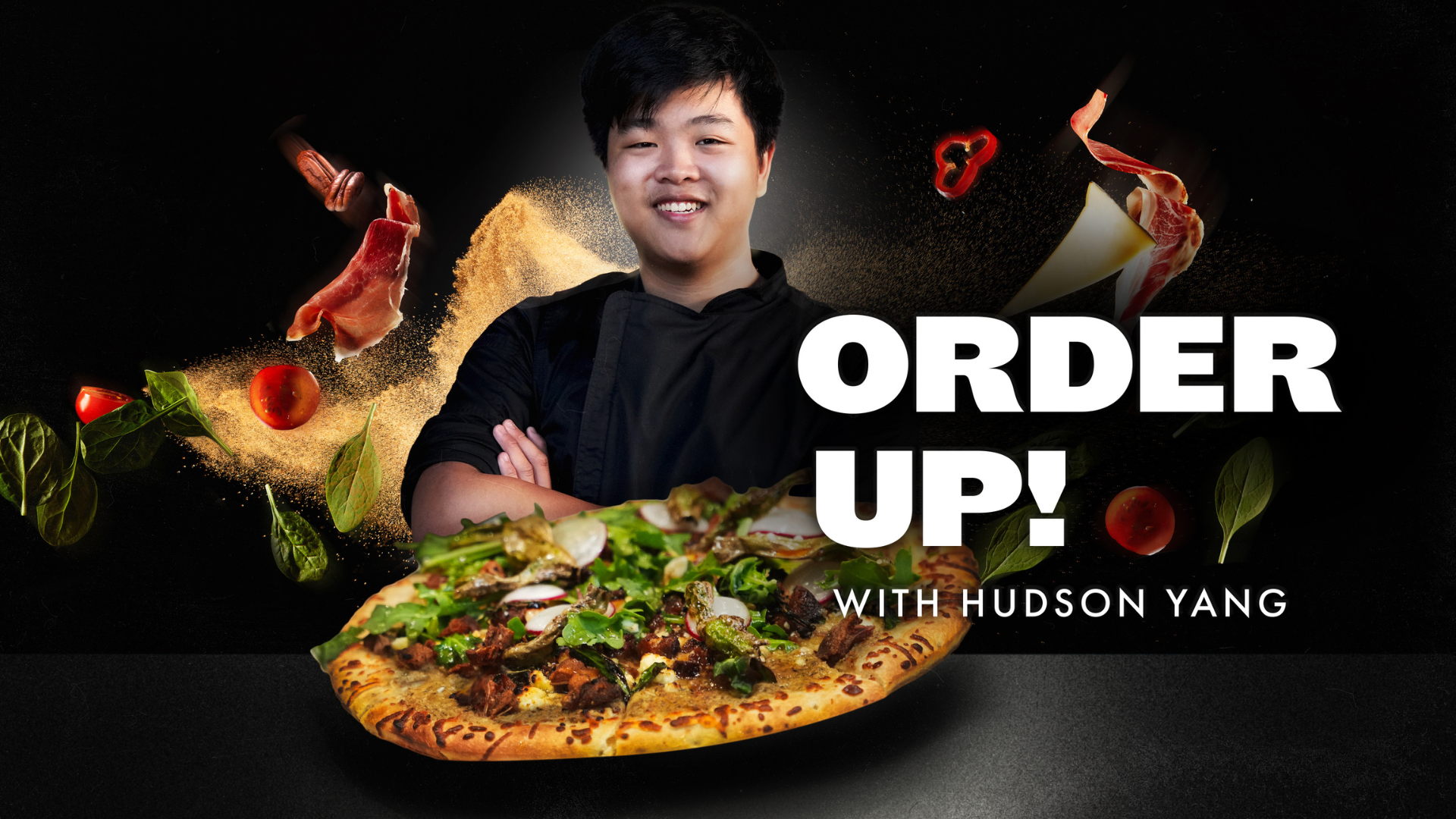 (02 May 2023 – Amsterdam) Insight TV, the leading global Millennial and Gen-z broadcaster, distributor, and channel operator, presents Order Up!, a new TV series featuring Fresh off the Boat actor, Hudson Yang.
In Order Up!, star Hudson Yang is put through his paces on the ultimate crash course in chef apprenticeship. As he travels across America and then to Singapore. Hudson must compress the classic chef apprenticeship by visiting several renowned restaurants and cooking with a number of accomplished chefs to master complex dishes and techniques in only a matter of months, which normally take years of practice to master.
Hudson Yang was born in NYC to Taiwanese American parents and is most well known for his role in Fresh off the Boat . Episodes of Order up! will be shown across INULTRA globally across Europe and Asia. ​
Order Up! Premiere ​ 07 MAY 2023
​INULTRA: ​ Europe / Asia, 07 May / 22:00 (CET) / 22:00 (KST)
ORDER UP! With Hudson Yang - Promo
Order Up! Will be available across the world, on Insight TV's global network of 178 platforms in over 56 Countries, in 12 languages.
--- ENDS ---
---
ASSETS
Images of Hudson Yang in Order Up!
Promo Video
Artwork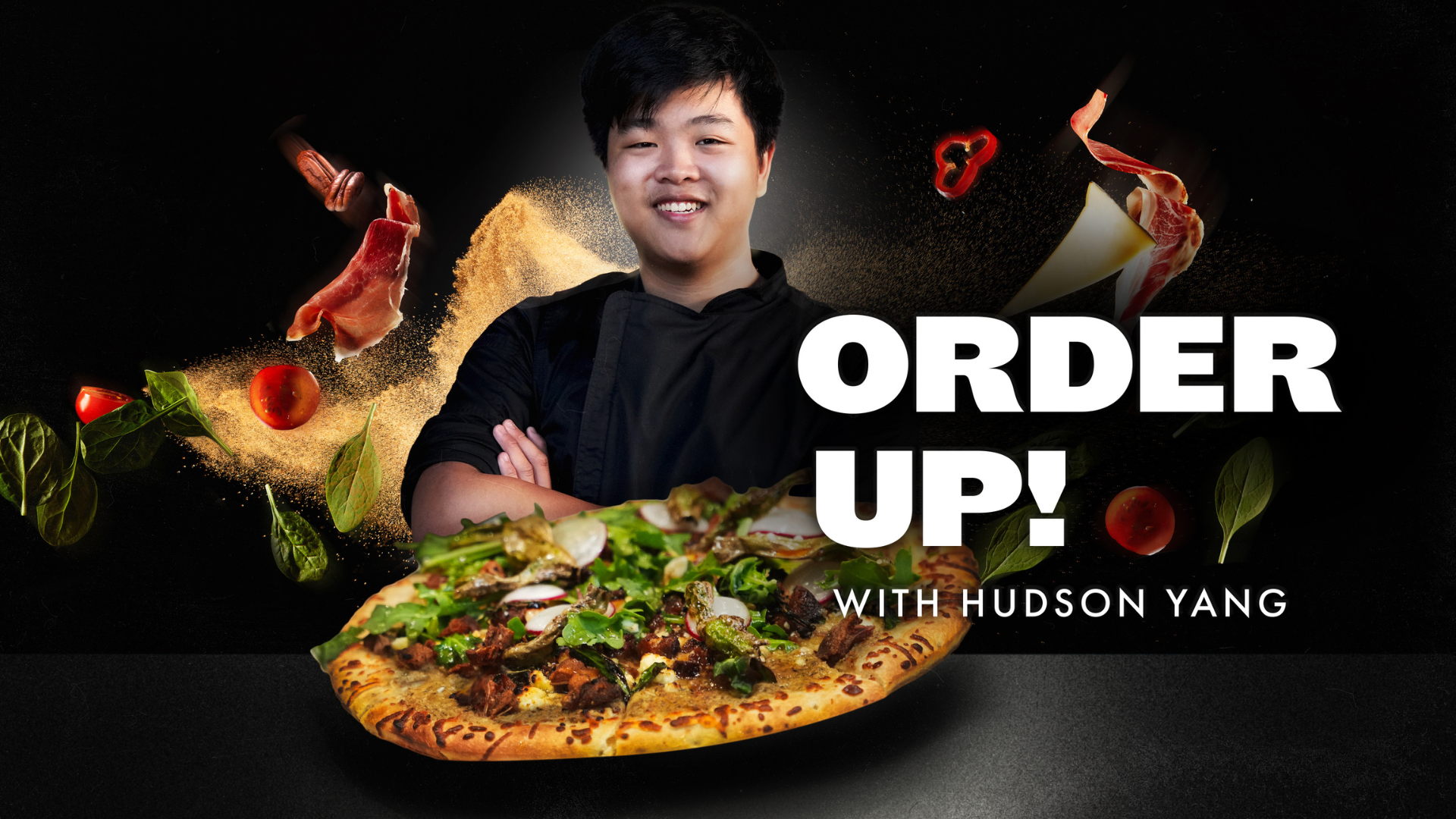 ---
About Insight TV: 
Based in Amsterdam, Insight TV is the leading Millennial and Gen-Z global broadcaster, distributor, and channel operator, and is available on over 178 platforms, across 56 Countries, in 12 languages. Focussed on real life, story-driven content across multiple genres and verticals. Insight TV aims to inspire and represent global audiences with a universal appeal. With offices in New York, Los Angeles, London, Dubai and Beijing, Insight TV has a global reach, influence and resources. Insight TV's linear flagship channels include: INULTRA (4K UHD) and INPLUS (HD). as well as a suite of digital channels that include, INFAST (Lifestyle), INTROUBLE (Action & Sports), INWONDER (Science & Technology), INWILD (Nature & Wildlife co-venture with Off the Fence), and INSPOTLIGHT (Music & Lifestyle). Insight TV partners and works with the biggest brands and media in the world including: Red Bull, BBC, G2, Vice, BT Sport, Monster, Vans, Samsung, LG, and others to co-produce series filmed around the world. All content is filmed in vivid 4K UHD HDR and is available both in 4K UHD and HD to MVPDs, OTT, and mobile video platforms and our SVOD platform, IN.TV, that can be seen at watch.insight.tv. ​ ​ 
 ​ 
About Beach House Pictures: 
Founded 18 years ago by Creative Director Donovan Chan and Managing Director Jocelyn Little, Beach House Pictures (BHP) is headquartered in Singapore and primarily creates and produces compelling, original TV content for US and Asian platforms and is well-known for its extensive co-financing and international distribution experience. ​ 
A Blue Ant Studios company, it has been established in Beijing for 16 years and is now the leading foreign co-producer in the country. Since 2021, BHP rapidly expanded into other key markets in Asia, acquiring stakes in Tokyo-based Vesuvius Pictures, Mumbai-based Riverland Entertainment as well as Southeast Asian scripted producer Momo Film Co. also based in Singapore. BHP owns and operates Space Lion Studios, an industry leading, Dolby-certified, and 8K-ready post-production facility that specializes in premium long-form content.
BHP's long experience in working successfully with other cultures and languages, its strong and deep connections to Asian and Hollywood talent, international and regional streamers, as well as global brands, provide versatility, scale and speed to market and cross platform capabilities.
A unique multi-cultural and multi-genre expert, BHP and its group of companies develop and sold numerous original IP across scripted, factual, unscripted and branded programming for regional and international streamers and broadcasters such as Netflix, Amazon Prime, Disney+ and Warner Bros Discovery, including Chinese streamers such as Youku, Bilibili and Tencent, producing highly-rated premium shows including THE RAINCOAT KILLER: CHASING A PREDATOR IN KOREA (Netflix), EVOLVE (Curiosity, Amazon Prime), LIFT THE ICE (Curiosity), OTTER DYNASTY (Animal Planet, Love Nature), BEST DOG INDIA (Netflix), MASTERCHEF SINGAPORE (Mediacorp), BAKE OFF JAPAN (Amazon Prime), ED STAFFORD: FIRST MAN OUT (Discovery) and WILD CITY WITH DAVID ATTENBOROUGH (Sky, BBC America). 
BHP's most recent global premiere MR MIDNIGHT (Netflix) is a Top Ten TV series in Asia and its brand-new lifestyle reality series MIND YOUR MANNERS (Netflix), featuring international etiquette expert Sara Jane Ho, has been nominated for a Daytime Emmy® for Outstanding Lifestyle Series.
BHP has won many prestigious awards and one that they are most proud of was being the first Asian company to be voted into Realscreen Magazine's Global 100 of the world's most innovative production companies and has remained in the list for 8 consecutive years. 
BHP is managed by Anonymous Content in the US.