INSIGHT TV Joins Forces with UHD World Association (UWA)
INSIGHT TV expands UHD Content Production and Distribution
October 13, 2023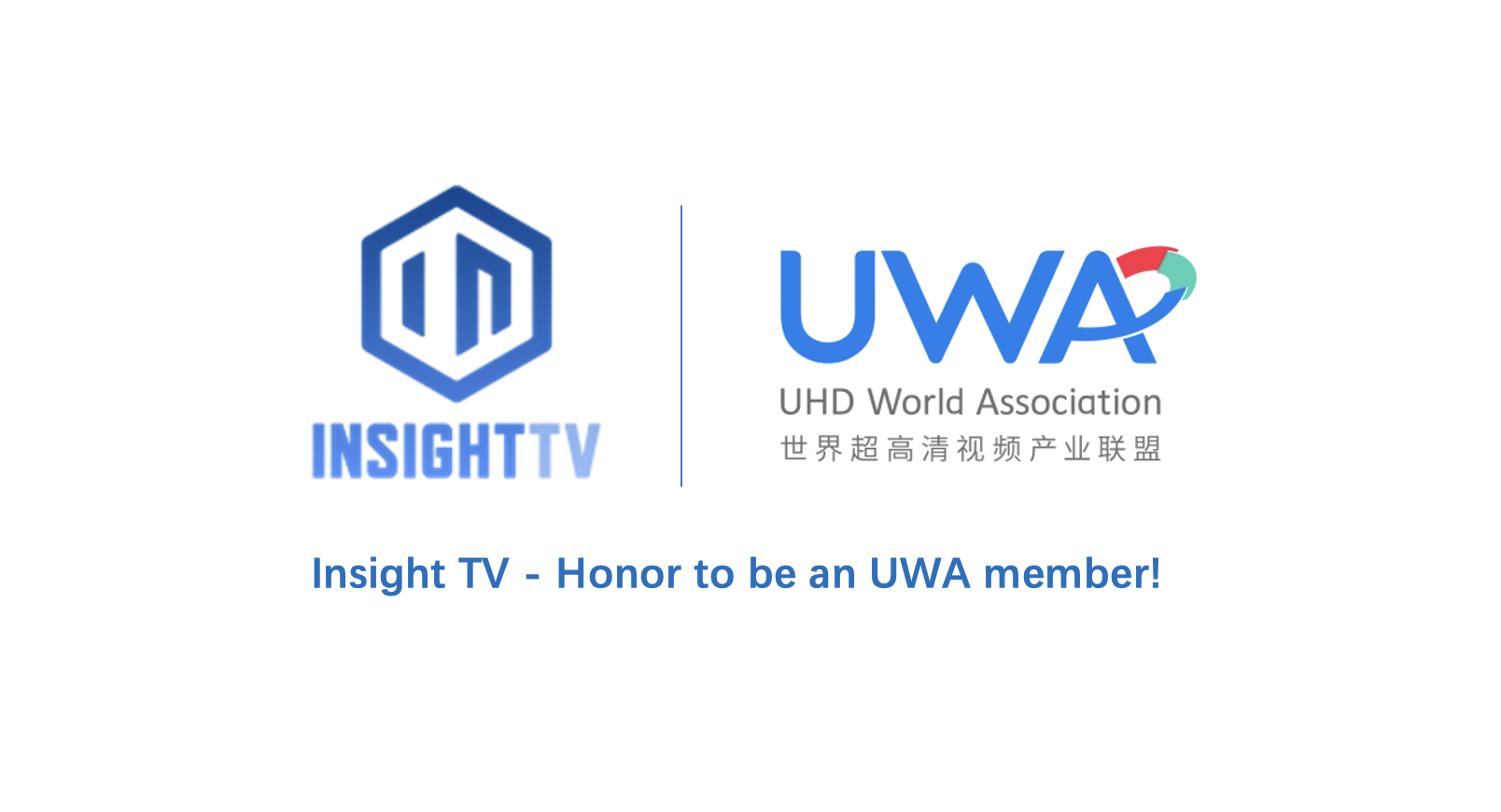 (13 October 2023 – Amsterdam), Insight TV, the leading millennial-focused global channel operator, is thrilled to announce its official membership in the prestigious UHD World Association (UWA), marking a significant milestone in the company's commitment to advancing the world of ultra-high-definition (UHD) entertainment.
The UHD World Association is renowned for its commitment to advancing UHD technology and promoting the highest quality standards in the industry. Insight TV's membership in this prestigious association reflects the company's dedication to delivering cutting-edge content and experiences to its global audience.
​
Rian Bester, CEO of INSIGHT TV, ​ expressed excitement:
"We are honored to join the UHD World Association and collaborate with some of the industry's brightest minds. This partnership aligns perfectly with our mission to push the boundaries of UHD entertainment. Together, we aim to redefine the future of immersive and high-quality content delivery."
Vincent Zhang, Secretary General of UHD World Association, shared his enthusiasm:
"The discussions with Insight TV have been incredibly promising. Their innovative approach to UHD content production and distribution aligns seamlessly with our objectives. We look forward to a fruitful partnership that will undoubtedly benefit the entire UHD ecosystem."
As Insight TV and UWA embark on this exciting journey together, viewers can anticipate a wave of new and immersive UHD content experiences, technological advancements, and industry collaborations that will shape the future of entertainment.
---ENDS---
---
CONTACT
​For media inquiries and more information, please contact:
About INSIGHT TV
​Based in Amsterdam, Insight TV is the leading Millennial and Gen-Z global broadcaster, distributor, and channel operator, and is available on over 178 platforms, across 56 Countries, in 12 languages. Focussed on real life, story-driven content across multiple genres and verticals. Insight TV aims to inspire and represent global audiences with a universal appeal. With offices in New York, Los Angeles, London, Dubai and Beijing, Insight TV has a global reach, influence and resources. Insight TV's linear flagship channels include: INULTRA (4K UHD) and INPLUS (HD). as well as a suite of digital channels that include, INFAST (Lifestyle), INTROUBLE (Action & Sports), INWONDER (Science & Technology), INWILD (Nature & Wildlife co-venture with Off the Fence), and INSPOTLIGHT (Music & Lifestyle). Insight TV partners and works with the biggest brands and media in the world including: Red Bull, BBC, G2, Vice, BT Sport, Monster, Vans, Samsung, LG, and others to co-produce series filmed around the world. All content is filmed in vivid 4K UHD HDR and is available both in 4K UHD and HD to MVPDs, OTT, and mobile video platforms and our SVOD platform, IN.TV, that can be seen at watch.insight.tv. Darren Newman: Global Marketing & Communications, Insight TV.
About UHD World Association (UWA)
​Since its establishment, UWA has been grounded in a global perspective, with the aim of serving the industry, promoting innovation, facilitating applications, and enhancing collaboration. Through the integration of technological, financial, and human resources, it has made diligent efforts to construct an advanced and comprehensive ecosystem for the ultra-high-definition video industry. Leveraging the advantages of various parties, it seeks to achieve mutual benefits and progress while focusing on driving the development of the global ultra-high-definition video industry. As of October 2023, UWA has 302 members, including China Media Group, Huawei, Sharp, China Mobile, China Telecom, China Unicom, Hisense, BOE, CCID, Tencent, Konka, TCL, MediaTek, and others.