INSIGHT TV Launches First Social-First Integrated Production: "NEW YORK STATE OF MIND" featuring Wu-Tang Clan
Groundbreaking four-episode series features Young Dirty Bastard, the newest member of Wu-Tang Clan and son of the late ODB.
June 29, 2023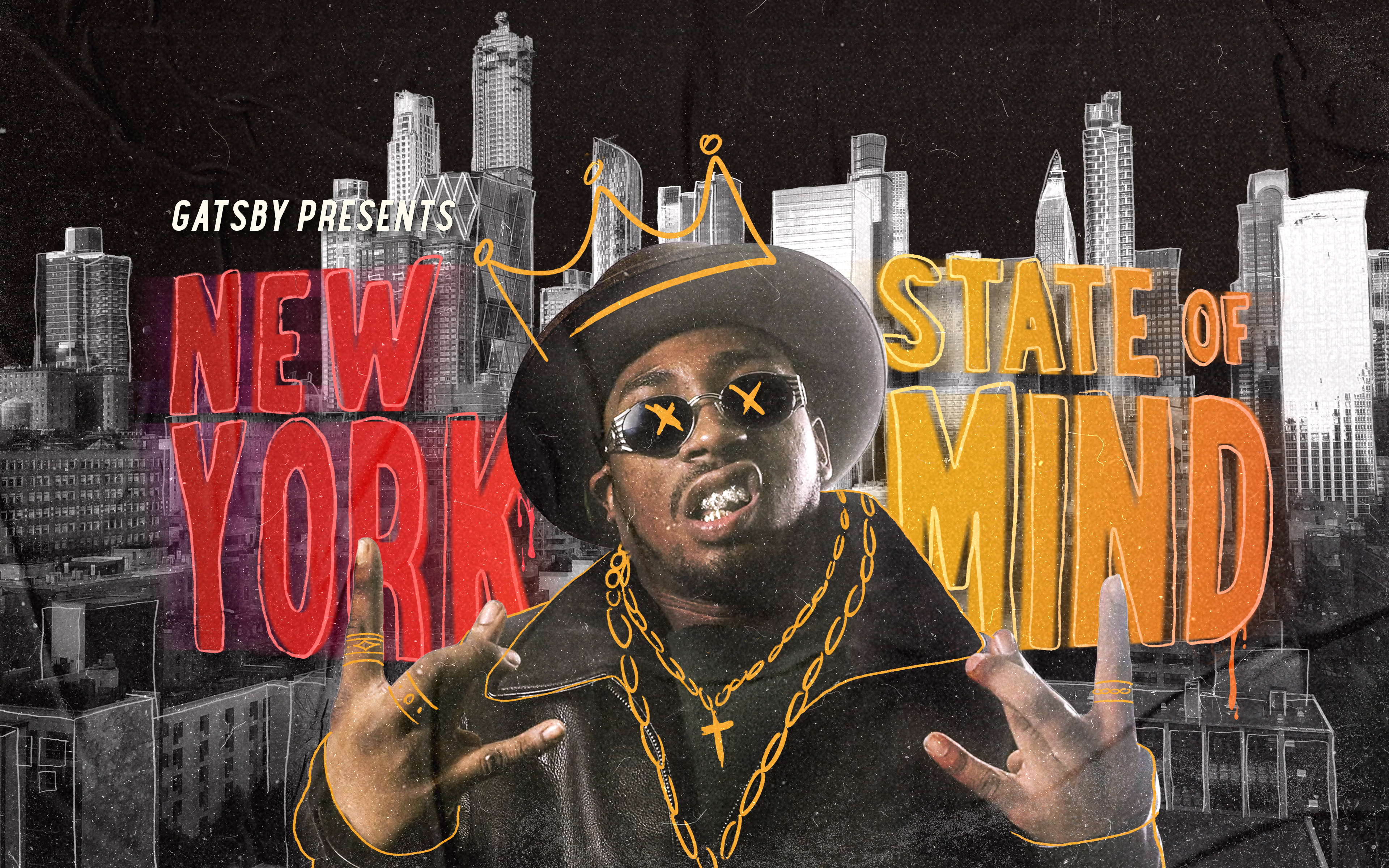 (29 June 2023 – Amsterdam) Insight TV, the leading millennial-focused global channel operator, is proud to announce the launch of its first-ever social-first integrated production, NEW YORK STATE OF MIND (NYSM) premiering 10th August . In partnership with Gatsby shoes, this groundbreaking four-episode series delves deep into the life of Young Dirty Bastard (YDB), the newest member of Wu-Tang Clan and son of the late ODB (Ol' Dirty Bastard).
NYSM will be released on INSIGHT TV's social and FAST channels on August 10th, providing an exclusive inside look into his journey of joining the iconic Wu-Tang Clan, growing up in the spotlight, and his unique relationship with his father. The series explores the dynamics of Young Dirty Bastard's life, the state of New York, highlighting his experiences as he navigates the challenges and opportunities in his life.
With a presence on 178 platforms across 56 countries, available in 12 languages, and a social network of over 6 million+, Insight TV offers direct and unparalleled reach and engagement for brands. The partnership with Gatsby highlights how e-com brands are able to achieve direct return on investment (ROI), and have greater access to wider global audiences.
Senior Digital Director, INSIGHT TV, Daniel Lannon says:
"We are thrilled to present 'NEW YORK STATE OF MIND' as our first digital-led brand partnership production, by collaborating with creator/producer Christian Detres and brand partner Gatsby. The paid media campaign that was launched using Insight TV's digital influence, saw a 2.3X return on a six-figure speed, resulting in millions of revenue over 6 months, with a 2.3 ROAS. This series is just the beginning of a new-era in media collaborations, where brands can achieve both ROI and brand-building objectives.
YDB (Young Dirty Bastard) quotes in the show:
"Without NY City the whole world would be nothing"
"Brooklyn is my blood type, and it's always been like that since I was born"
"It's really diverse out there, you got the opportunity to be who you wanna be. Tomorrow you may wanna be somebody different, you get a new opportunity to do it again if you fail. That's the best part about NY"
NEW YORK STATE OF MIND, Premieres: 10 AUGUST 2023
--- ENDS ---
---
ASSETS
Artwork / Photos
GATSBY SHOES CREATIVE ADS
NYSM Promo Clip
---
Contact
About INSIGHT TV: 
Based in Amsterdam,INSIGHT TV is the leading Millennial and Gen-Z global broadcaster, distributor, and channel operator, and is available on over 178 platforms, across 56 Countries, in 12 languages. Focussed on real life, story-driven content across multiple genres and verticals. Insight TV aims to inspire and represent global audiences with a universal appeal. With offices in New York, Los Angeles, London, Dubai and Beijing, Insight TV has a global reach, influence and resources. Insight TV's linear flagship channels include: INULTRA (4K UHD) and INPLUS (HD). as well as a suite of digital channels that include, INFAST (Lifestyle), INTROUBLE (Action & Sports), INWONDER (Science & Technology), INWILD (Nature & Wildlife co-venture with Off the Fence), and INSPOTLIGHT (Music & Lifestyle). Insight TV partners and works with the biggest brands and media in the world including: Red Bull, BBC, G2, Vice, BT Sport, Monster, Vans, Samsung, LG, and others to co-produce series filmed around the world. All content is filmed in vivid 4K UHD HDR and is available both in 4K UHD and HD to MVPDs, OTT, and mobile video platforms and our SVOD platform, IN.TV, that can be seen at watch.insight.tv. ​ ​ 
About Gatsby
Gatsby, an ecommerce brand specializing in shoes, is a prime example of how Insight TV's brand partnerships yield outstanding results. Through their collaboration with Insight TV, Gatsby achieved a return on advertising spend (ROAS) above average, while also significantly increasing brand awareness and building a stronger brand presence.