NEW SERIES "BREAKTHROUGH: WOMEN CHANGING THE GAME"
IGNITES WOMEN'S HISTORY MONTH
March 2, 2023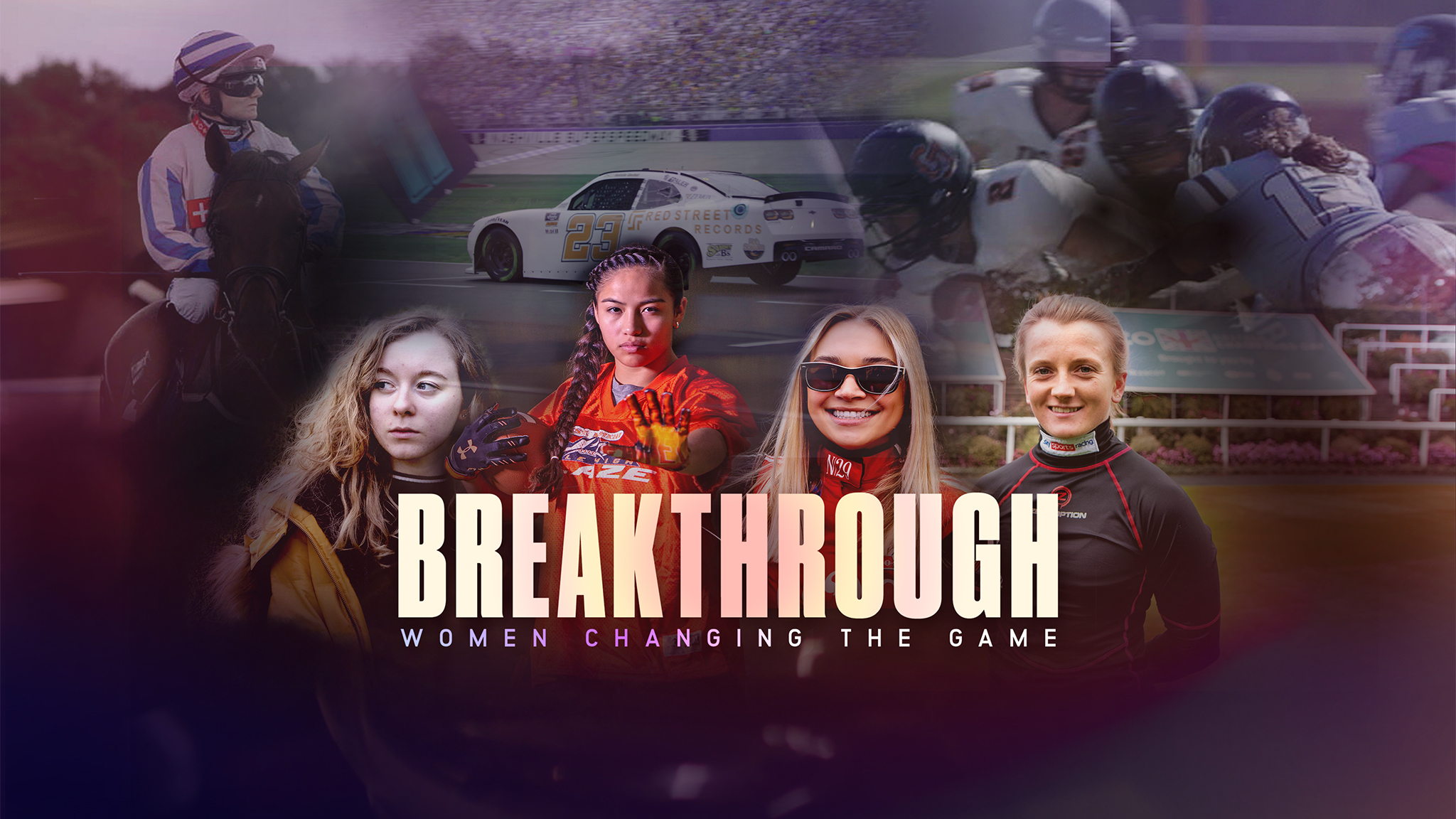 Natalie Decker (NASCAR), Hollie Doyle (Horse Racing), Emily Linscott (Formula 4), and Leilani Caamal (American Football) Star in New Insight TV Docuseries
Episode One Premieres Worldwide March 6 on INFAST and INULTRA; New Episodes Drop Weekly, Every Monday, Across All Platforms
(2 March 2023 – Amsterdam) To coincide with Women's History Month, Insight TV the leading millennial-focused global channel operator, and global production company NEO Studios (discovery+'s Legacy: In the Shadow of Greatness; Prime Video's Life After) have teamed up to bring "Breakthrough: Women Changing The Game'' to audiences worldwide. 
Episode one of the six-part docuseries premieres in North America on March 6 at 9:00pm EST on INFAST, which is available on Samsung TV Plus, Plex and Amazon's Freevee. That same day, the first episode will premiere across North America (9:00pm EST), Europe (21:00 CET) and Asia (21:00 KST) on INULTRA, which is available across a range of providers and 4K UHD channels including KPN, Free, SKB, T-Mobile, Vodafone, D-Smart and more. Additionally, Breakthrough: Women Changing the Game will be available on Insight TV's VOD platform. New episodes drop weekly, every Monday, across all platforms.
This groundbreaking new series showcases the incredible talent and resilience of female athletes in traditionally male-dominated sports, including Natalie Decker (NASCAR), Hollie Doyle (Jockey), Emily Linscott (Formula 4), and Leilani Caamal (American Football). Viewers will get unprecedented access behind-the-scenes with these four top athletes as they navigate make-or-break seasons in their respective sports.
The docuseries focuses on how the women have faced not only the doubt and fierce competition of professional sports, but also gender discrimination. Through exclusive footage and pulse-pounding action sequences, Breakthrough: Women Changing The Game is a never-before-seen look at what it takes to make it against all odds.
Said Michael O'Connor, VP Production at Insight TV, "We have worked hard with the talented team at NEO Studios to bring these engaging stories about female athletes excelling in male dominated sports to the screen and we are looking forward to sharing them with our dedicated audience. Since we first saw the project, we believed that these were unique stories which fit with our creative mindset and our commitment to deliver inspiring stories to our Millennial and Gen-Z audiences and our broadcast partners around the world."
Said NEO Studios Global CEO Anouk Mertens, "Sports are rich with inspiring stories that showcase human triumph, and NEO specializes in mining the powerful, often over-looked tales from this world and bringing them to light. Natalie, Hollie, Emily and Leilani have each overcome tremendous adversity to get to where they are today, and because of this, their personal journeys and careers are absolutely riveting. We are proud to share their stories alongside Insight TV with audiences worldwide."
Breakthrough: Women Changing The Game was created and directed by Mike Basone and produced by NEO Studios for Insight TV. Basone, Melanie Capacia Johnson and Mertens serve as executive producers for NEO Studios. Michael O'Connor, Nicolas Kazamia and Kristen Broberg also executive produce.
ENDS
Exclusive Episode preview: Breakthrough: Women Changing The Game
MP4 - 95 Mb
Download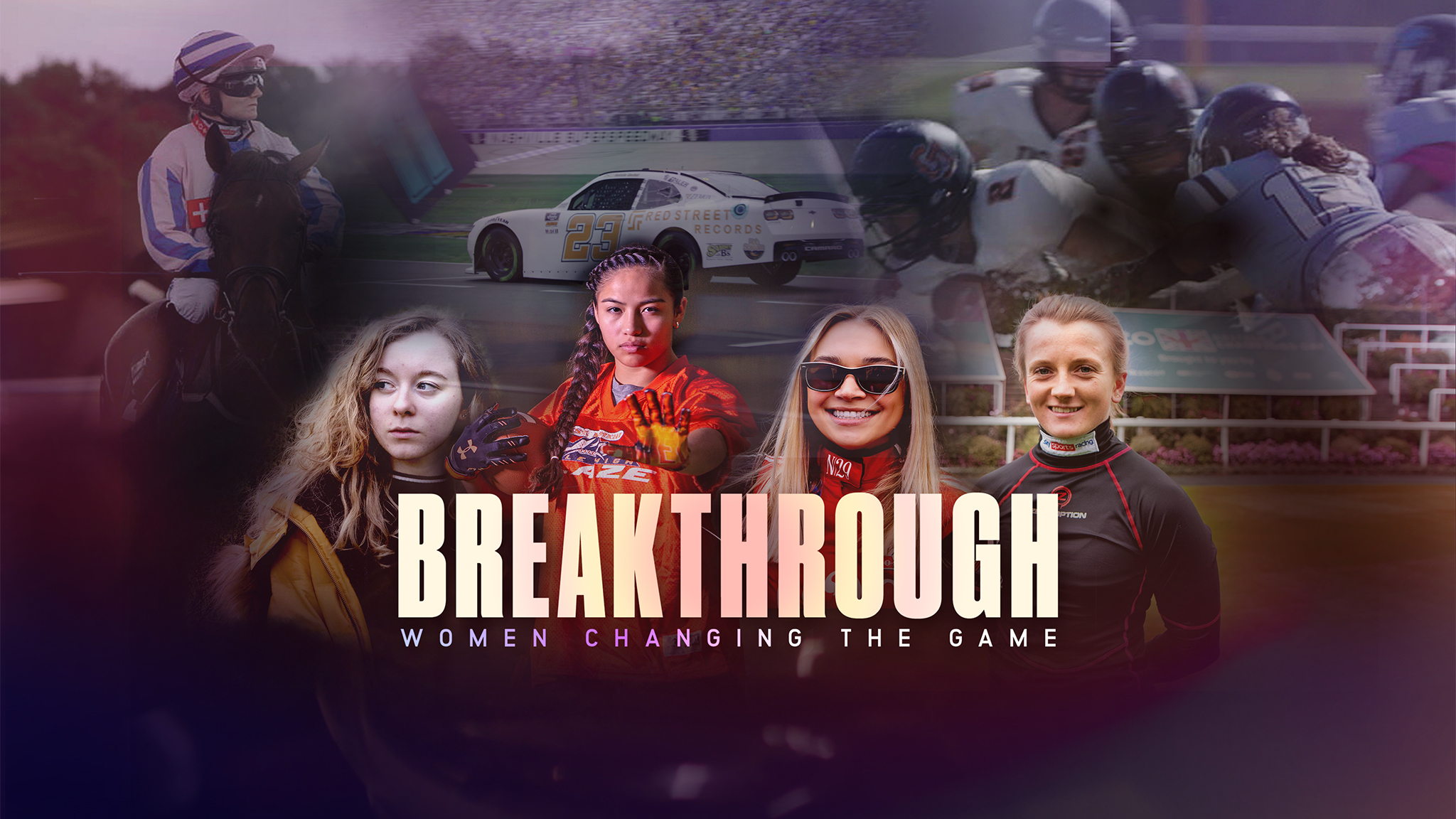 ---ENDS---
About Insight TV
Based in Amsterdam, Insight TV is the leading Millennial and Gen-Z global broadcaster, distributor, and channel operator, and is available on over 178 platforms, across 55 Countries, in 12 languages. Focussed on real life, story-driven content across multiple genres and verticals. Insight TV aims to inspire and represent global audiences with a universal appeal. With offices in New York, Los Angeles, London, Dubai and Beijing, Insight TV has a global reach, influence and resources. Insight TV's linear flagship channels include: INULTRA (4K UHD) and INPLUS (HD). as well as a suite of digital channels that include, INFAST (Lifestyle), INTROUBLE (Action & Sports), INWONDER (Science & Technology), INWILD (Nature & Wildlife co-venture with Off the Fence), and INSPOTLIGHT (Music & Lifestyle). Insight TV partners and works with the biggest brands and media in the world including: Red Bull, BBC, G2, Vice, BT Sport, Monster, Vans, Samsung, LG, and others to co-produce series filmed around the world. All content is filmed in vivid 4K UHD HDR and is available both in 4K UHD and HD to MVPDs, OTT, and mobile video platforms and our SVOD platform, IN.TV, that can be seen at watch.insight.tv.
About NEO Studios
NEO Studios is an Emmy award-winning global production studio that connects audiences to their passions via premium unscripted, scripted and live content, on all media platforms. NEO produces across a variety of genres and subjects, including the company's flagship sports and sports-related programming, while also integrating social, digital production and talent activations into all development, series and film. Projects include discovery+'s Legacy: In The Shadow of Greatness, featuring Dwyane Wade, Evander Holyfield and Randall Cunningham; Prime Video's Life After, featuring DeMarcus Ware, Spice Adams and Thomas Q. Jones; PBS's Prideland, hosted by actor Dyllón Burnside; Amazon's Take us Home: Leeds United; Snapchat's Two Sides and Planet Rewild, hosted by rapper 2Chainz; Roku's Don't Look Deeper starring Don Cheadle; and Rakuten's The Giants, along with many other projects in development and production with such influential talent as Stephen Curry, Frankie Muniz, Carmelo Anthony, Diego Maradona Jr. and Elaine Thompson-Herah. Operating on a global scale, NEO Studios, part of Aser Ventures, has offices in Los Angeles, London, New York, Brussels and Milan. For more information visit www.neostudios.com.